IPCA Steering group at UN in Vienna

IPCA Steering Committee explore issues with UN in Vienna in run-up to Crime Commission
The IPCA (Europe) Steering Committee met with officials from the UNODC (United Nations office On Drugs and Crime) at the Vienna International Centre in the week ahead of the Commission for Criminal Justice and Crime Prevention (CCJCP). The afternoon exploration, with Prison Chaplains from Germany, Norway, England, France and Ukraine allowed in-depth conversations between IPCA and key UN figures in the development and dissemination of guidelines encouraging the international practices of safe, decent imprisonment. The IPCA (Europe) committee was able to benefit from the expertise of those engaged on a global level. Four key topics were discussed.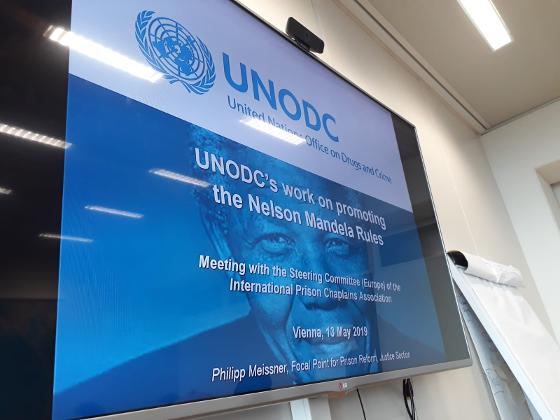 Radicalisation to Violence and corresponding Desistance from Violence interventions. Varying approaches internationally and the place / effectiveness of faith-based interventions where radicalisation to violence was explored. The importance of independence and neutrality of chaplains, whether perceived or actual was highlighted as an important area for consideration in this area. The Chair of IPCA (Europe), Mischi Phillippi will be attending a side-event at the CCPCJ at the invitation of IPCA (UN Group) to explore this further.

Rehabilitation and rehabilitative cultures. Pilot UN projects where the needs for national community development and prisoner training were matched provided a root for these discussions. A roadmap for effective principles in developing rehabilitative programmes in prison and through the prison gates was offered to IPCA.

Restorative Justice. Many of the IPCA delegates had direct experience of this approach, within criminal justice strategy to view crime and its resulting outcomes differently. The shift in thinking required to address the harm caused by offending was explored together.

The Nelson Mandela Rules (NMR, formerly Standard Minimum Rules, SMRs) for Prison Management . UNODC have produced a substantial e-learning package for uniformed staff to allow better understanding of operating in an environment where the SMR's are practiced and promoted. The group took part in an example of this in relation to decisions made by staff around faith practice.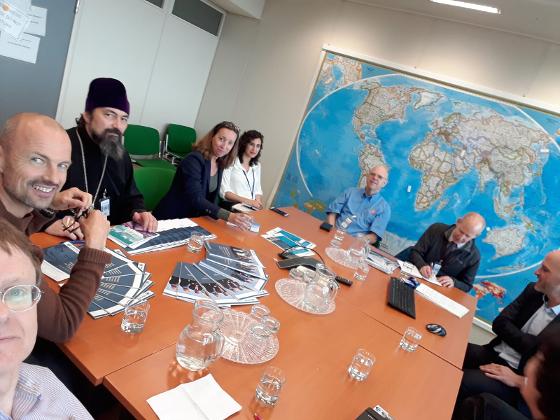 Both the UNODC officials and the IPCA (Europe) representatives expressed that this had been a very useful meeting of minds. The development of these thoughts and practices as Prison Chaplains continue to serve in establishments, bringing hope where they can, and promoting decency and rehabilitation wherever we go will continue to inspire establishments and challenge establishments across Europe. The thoughts of being hope-bringers will be explored in a global sense at the IPCA (worldwide) conference in Bangcock in November 2020.
Revd Bob Wilson (Vice Chair)
13th May 2019