Welcome to ipca europe
IPCA exists to

provide support and encouragement to prison chaplains in Europe and the Middle East, and to engage in advocacy on prison-related issues
Llandudno 2023
IPCA Europe CONFERENCE
11th -15th June 2023
WHO CARES
... WE DO!
The IPCA Europe Committee are delighted to announce that booking is NOW OPEN for the 2023 IPCA Europe Conference to be held in Llandudno, North Wales, UK.
Llandudno 2023 will be an opportunity for Prison Chaplains from across Europe and the Middle East to join together both in person and, as this will be a hybrid conference via online terchnology, with others in this extraordinary ministry for 4 days of Conference and Retreat.
In caring for others, we very often find ourselves to be at our spiritual and sometimes emotional limits. Therefore we have deliberately set up this IPCA Europe conference differently, combining both Conference Events and Retreat Time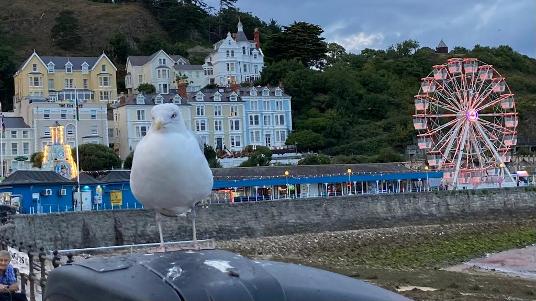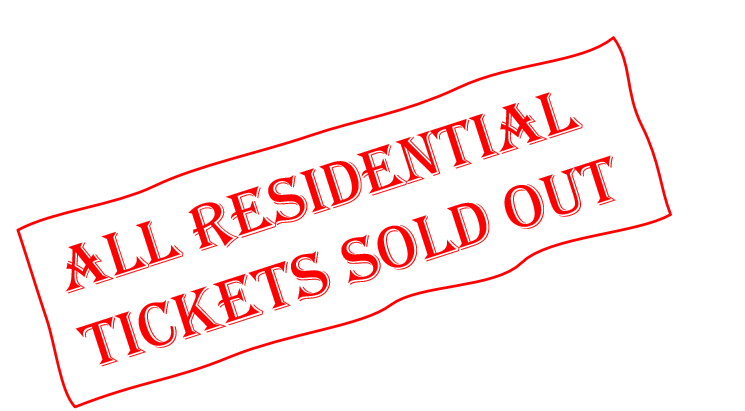 Conference Events
From Sunday to Tuesday afternoon the conference will have a standard format with input and interaction including teaching on managing trauma we experience either first-hand or by secondary means, worshipping together, IPCA Europe business matters, and also hearing from those in senior justice sector management. The Conference events will be held in Gloddaeth Church in the centre of Llandudno town.
If you would like to offer a workshop under the heading "Projects that Care", then please do indicate this on your booking form and we will be in touch
Worship, Devotions and Meditation
Every morning we will begin with devotions led by Marit Skartveit, an experienced Norwegian Prison Chaplain who has led retreats in and out of prisons over many years. We will also be joined for our opening worship and evening devotions by a worship team from a local church.
If you play a musical instrument that you can bring with you and would like to assist with worship, please do indicate this on the booking form and we will be in touch.
Retreat Time
From Tuesday evening through to the conference close we will move more intentionally to focus on a time of retreat. Retreat events are still to be confirmed, but we hope to include activities such as walking in the mountains and/or on the coast, guided meditations, structured peer support in group or individual settings, a cultural evening, and visiting a local prison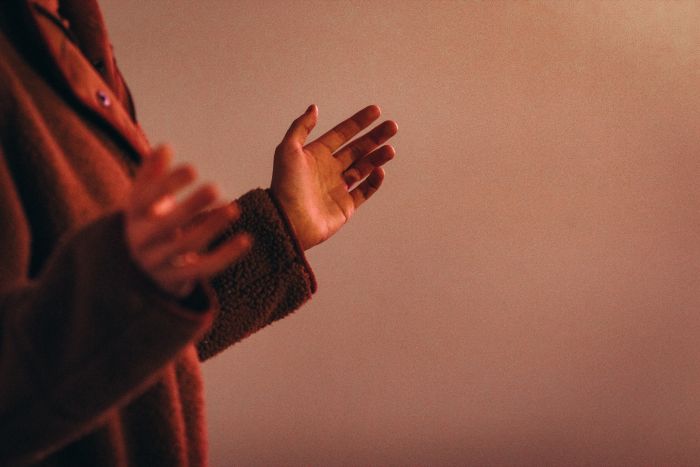 For those coming to North Wales in person
Residential options include both single rooms and single beds in twin rooms at the Loreto Centre https://loretocentre.org.uk or in Trinity House https://www.trinitylc.com/about
Non-Residential options are also available for those who would rather arrange their own accommodation. Llandudno is a very popular and well-equipped Welsh holiday town with large and small Hotels, Guest Houses, and B&B's etc... If you would like to choose this option but are not quite sure where to start, do please get in touch.
A 10% discount is available for a limited number of volunteers who are willing to spend some of their time during the conference helping us to make this a time together we all remember. Please get in touch prior to booking if you are interested in this.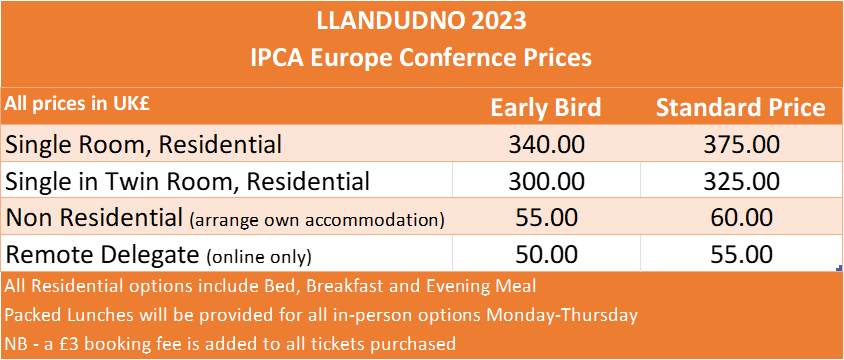 Travel Information
Detailed travel information can be found by following the link below, however Llandudno is situated in North Wales, approximately 1.5Hrs by road West of Manchester, 2.5Hrs by train . The nearest mainline railway station Llandudno Junction (there is a branch-line station in Llandudno), and the best airport for a wide range of international flights is Manchester International Airport.
Conference Timetable and Delegate Pack
The conference timetable and delegate pack has now been completed and can be seen by clicking the button below
A tribute to Revd Bill Cave
April 2022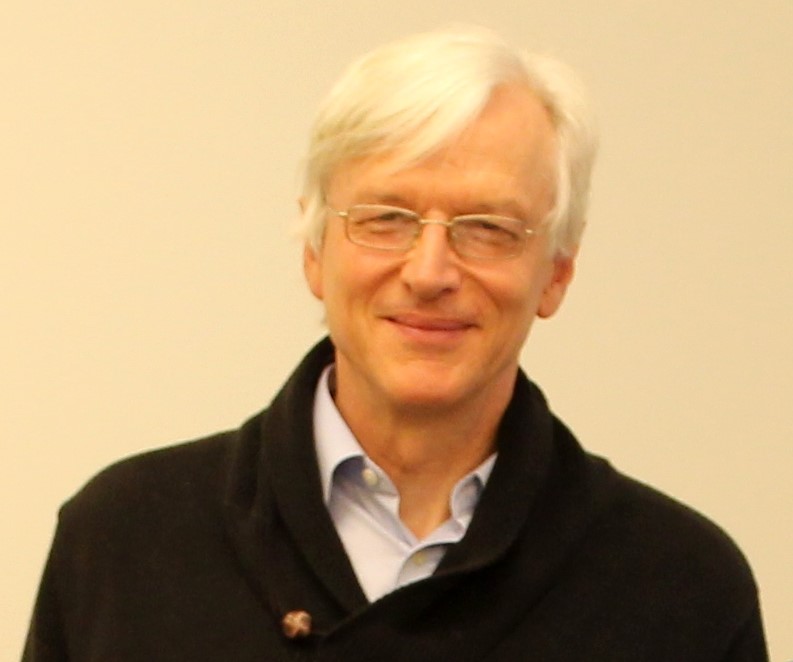 It is with sadness that we heard this week of the death of our friend and colleague, Revd Bill Cave. Bill died peacefully after a short fight with cancer on Easter Sunday. As a friend said, "What a glorious day to return to the Lord. He died as he lived, peaceful and serene".
I was first introduced to Bill as Chaplain of the prison ship here in England, HMP Weare where he served faithfully before going on to be Chaplain at IRC The Verne. Bill always sought to be in those places where he felt God needed him most, and ministered diligently even in what were sometimes grim circumstances. Bill, however had been involved in Chaplaincy for a long time before I ever met him, both in university and in prisons. In his last years he continued with a theme of justice, serving as a chaplain with Wiltshire Police. His commitment to serve as an Anglican priest, but also as a careful pastor and prophetic voice inspired me personally, and many many others throughout his life. We will all miss his humour, his energy, his quiet but clear voice, and his passion to grasp the nettle of life; even where that may cause him pain.
From 2012 – 2017 Bill served as Vice Chair of IPCA (Europe). I can vividly remember both his pitch for the role at our quinquennial in Romania, and also his joy at being selected to serve. The honour and responsibility of serving chaplains across Europe always seemed to drive him on, and his enviable connections enabled him to work together with the previous committee to help deliver what I feel was one of the most memorable gatherings of European Prison Chaplains in Cambridge. Our formal dinner together in one of Cambridge University's grand halls was both so much like Bill, and one of those events that will go down I believe as part of IPCA folklore.
From that event in Cambridge, Bill planted the seeds of developing relationships with our family of prison chaplains in Ukraine, and the consequent mini-conference held in Kyiv in 2018 was really his brainchild. None of us could have known at that time of the long-lasting impact this visit would have on those of us who went, nor on how deep the relationships with our brothers who still minister there would grow. In these days of warfare in that country, it is the relationships built whilst wearing a garment of peace that mean that support, prayers and care all have a reality that goes beyond shelling and invasion. It is in the unity of fellowship that God's blessings are most present.
Bill absolutely taught me, and I believe many of us, that in our ministry as Prison Chaplains, it is the relationships forged with the common goal of doing what is right, and serving those most in need that makes a difference for the gospel of Christ to all of those around us. His commitment to peace, to human rights, to fellowship and to the eternal consequences of living well as a disciple served us in IPCA, but more than that demonstrated a life where the Holy Spirit was happy to dwell, and overflow to others.


Bill's inspiration, life and comfort will be missed by so many. We are so thankful for having known such a faithful disciple as our friend.

If any would like to add their comments of condolence for his wife Anne, then please do email us at the committee and we will happily pass these onward.
Support and Share
Online Event - Mon 29th November 2021
20:00-21:00 CET (19:00 GMT)
We would like to announce our next IPCA Europe 'Support and Share' meeting which will be on Zoom on Monday 29th November 2021
As with the last meeting, the intention for the meeting will simply be to spend an hour together with other prison chaplains from across Europe where we can hear from each other and through a growing sense of mutual understanding offer one another a sense of care and support. We will have a short time where we can listen to the experiences of life in prison during the pandemic from some of our committee, a longer period in smaller groups where we can discuss, learn and pray with each other, and then a closing time of reflection.

Please do join us. The benefits of sharing with others, and the unity we often find at IPCA events are always worthwhile.

Registration is of course free, simply click the registration button and you will be sent a Zoom Link for the meeting nearer the time.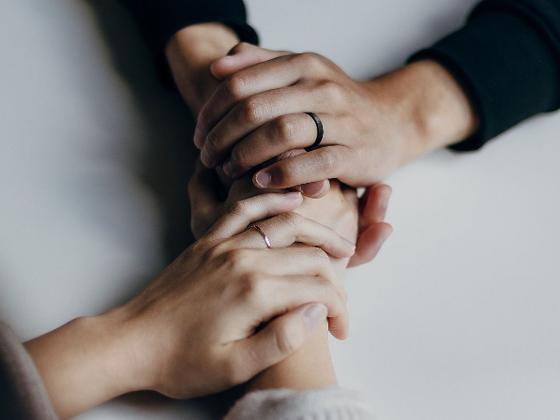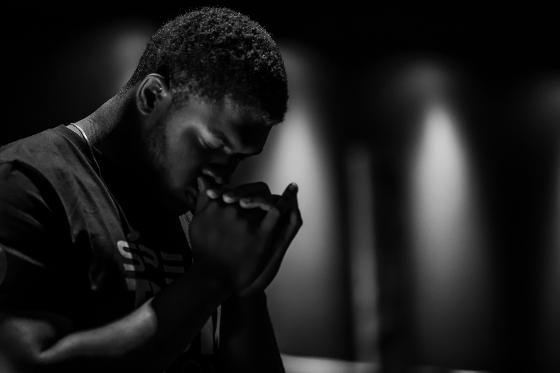 IPCA World Day of Prayer 2021
Every year on August 25, IPCA invites chaplains and those with an interest in prison ministry to join together in a special day of prayer for prisons. You can download our simple prayer guide in English or French.
Preparation of this year's day of prayer has been made especially difficult by the pandemic and the resulting pressures on chaplains everywhere. At the same time, that is all the more reason for us to pray for each other, for our ministries, and for the prisons in which we serve. The health crisis and related restrictions also mean that chaplains are even more isolated than usual.
In view of this, we've decided to give you an opportunity to join together online for a short prayer service on Zoom following the prayer outline published here. This will be on Wednesday, August 25 at 16.30 UTC (17.30 BST, 18.30 CEST; please check https://www.timeanddate.com/worldclock/converter.html for your local time.
Not many may be able to join in view of world time differences and the short notice, but we'll be going ahead no matter how many or how few of us there are. If you wish to attend, please register at the following link: https://www.eventbrite.co.uk/e/ipca-worldwide-day-of-prayer-meeting-tickets-167699043353. We'll send you a link to the Zoom meeting shortly before the event.
An IPCA Worldwide Event
Support and Share OnlineMeeting
Monday 19th July 2021
20:00 - 21:00 (CET)
Open registration for all European Prison Chaplains
An opportunity to spend an hour together online with other prison chaplains from across Europe. We will hear from each other and through a growing sense of mutual understanding be able to offer and receive appropriate support. During the hour we will have a short time where we can listen to the experiences of life in prison during the pandemic from some of our committee, a longer period in smaller groups where we can discuss, learn and pray with each other, and then a closing time of reflection.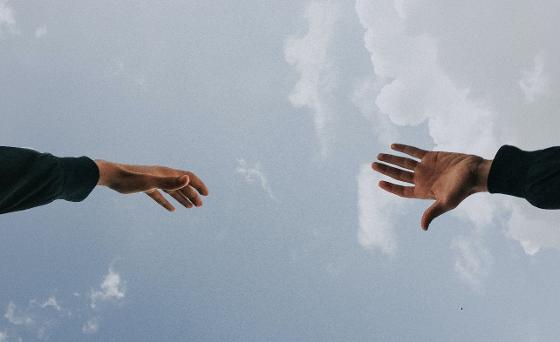 Art and Prisons 5th International Art Competition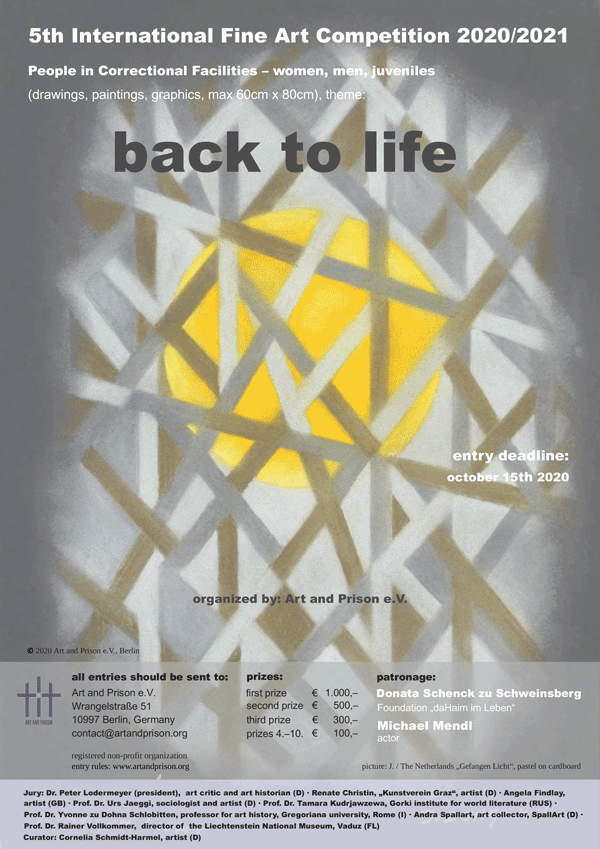 "Back to life" is the theme of the fifth international art competition that the non-profit organization Art and Prison e.V. is announcing for imprisoned individuals.
Artworks from women, men and adolescents in correctional institutions will be awarded prizes with a jury of art experts deciding the winners.
If requested, the conditions of participation, information on how to make entries and a poster to print out that can be exhibited in the institution can also be sent in other languages.
The artworks entered in the competition will become part of a unique collection of "prison art" that will be shown throughout Europe in a traveling exhibition.
The international art competition 2020/21, the exhibition, accompanying publications and a targeted publicity campaign want to make the public aware of the realities of life in prison.
encourage prisoners to engage in the creation of art and give the public the opportunities to appreciate this art.
encourage prisoners to reflect on their lives through art and to use the freedom of art to create while living in conditions in which their freedom is otherwise non-existent.
overcome the exclusion of prisoners through the creativity of art and bring people "inside" and "outside" in contact with one another, if possible in a personal interaction.
convey positive impulses for personal development; promote personal interaction with other people that can contribute to security, re-socialization and reintegration into society.
For full details please visit https://icpa.org/art-and-prisons-5th-international-art-competition/
New IPCA Worldwide President - June 2020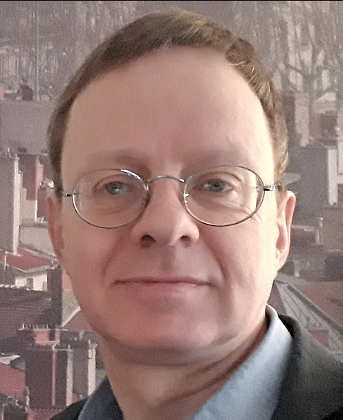 Incoming President - David Buick
"I very much regret not being able to complete my term of office at our Bangkok conference in November as I had hoped. It has been a privilege to serve IPCA as President for five years as we have nurtured links with chaplains in Asia and across the world", said outgoing President Rod Moore. In a happy coincidence, Rod has just been awarded the Order of Australia Medal for his ministry and services to prison chaplaincy.
"International organisations face major changes as they adjust during this time of global crisis", said incoming President David Buick. "I look forward to taking up the challenge of leading IPCA Worldwide through this time of transformation as we seek to continue to support prison chaplains worldwide and advocate for prisoners' rights through our work as an accredited UN NGO"
On 12 June 2020, a videoconference meeting of the International Prison Chaplains Association (IPCA) Worldwide Steering Committee (WWSC) elected David Buick to replace Rod Moore as President. The election follows the resignation of serving President Rod Moore for health reasons.
The WWSC's mandate runs from one Worldwide Conference to the next. Between Conferences, the WWSC may appoint new officers and members pending full elections at the next conference. During the current mandate, this procedure has already led to Gerry Bernabe being co-opted to replace Sylvia Montfort (Asia) and Julie Kelly being co-opted to replace Maku Potae (Oceania) following Sylvia and Maku's respective resignations for health reasons, and the co-opting of Dorestela Medina (Latin America/Caribbean) to fill a vacant position.
David Buick was first elected to the WWSC as one of the two representatives of IPCA Europe at the Worldwide Conference in Sydney, held in September 2015. The next IPCA Worldwide Conference was due to be held in Bangkok in November 2020 but has been cancelled in February because of the global health crisis. The plan is for the Conference to be rescheduled as soon as circumstances permit.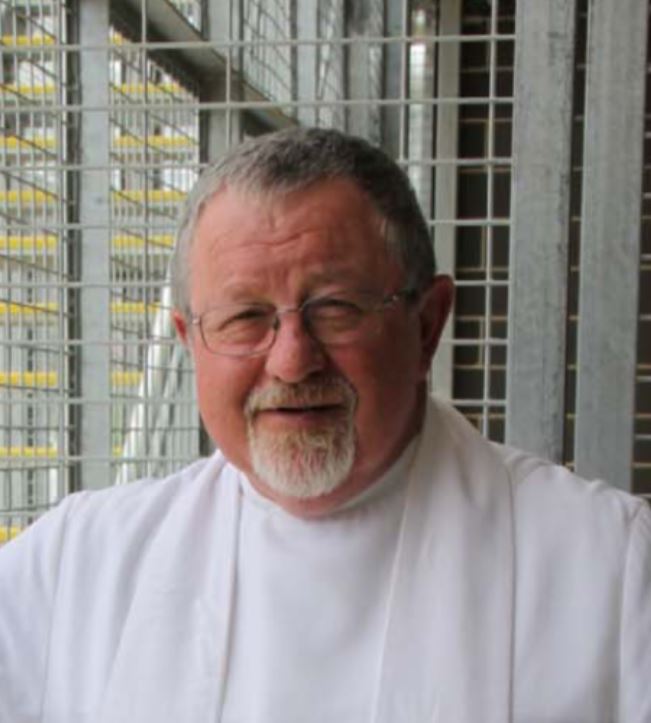 Outgoing President - Rod Moore
Experiencing Coronavirus in Prisons across Europe
Lockdown used to be something that we as prison chaplains had a unique understanding of. Isolation, segeregation, shielding were all things we witnessed in our daily work. But now these are general terms that people from all walks of life are using in describing their daily experiences. In this developing news article we will be sharing some accounts from across Europe of our different experiences of the situations we find ourselves in, and which we are sometimes excluded from. We will start off with one from France, and one from the UK - but please, if you have the time to put together 150-200 words to describe the situation for prison chaplaincies in your country, do send this to us. Together we will build this picture, and together we will be united in and out of lockdown.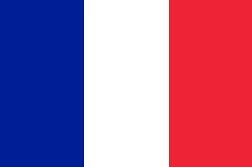 France
France imposed lockdown onMarch 16, since when no access to prisons has been possible for chaplains. Visits of family members and all other activities were also cancelled. ... Read on
Germany
Germany is a federal republic with 16 federal states, so there are at least 16 different ways to deal with Covid 19 in the prisons ... Read on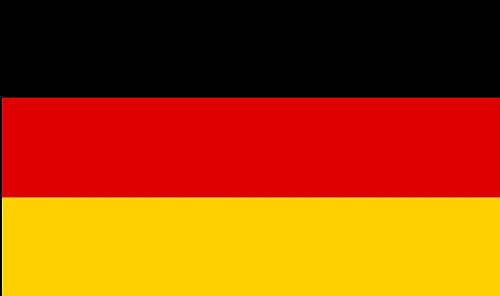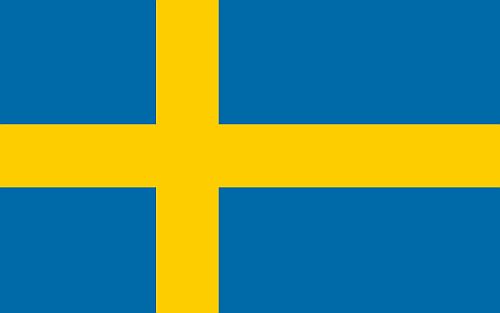 Sweden
Sweden has generally had – and still have – fewer restrictions than most European countries related to Covid-19. Therefore, as a colleague wrote, "it's about as usual when it comes to our work" ... Read on
..... your nation here ...?
This is a developing news article, if you are a prison chaplain in Europe or the Middle East and your country is not represented in this picture yet, please do get in touch using the button below.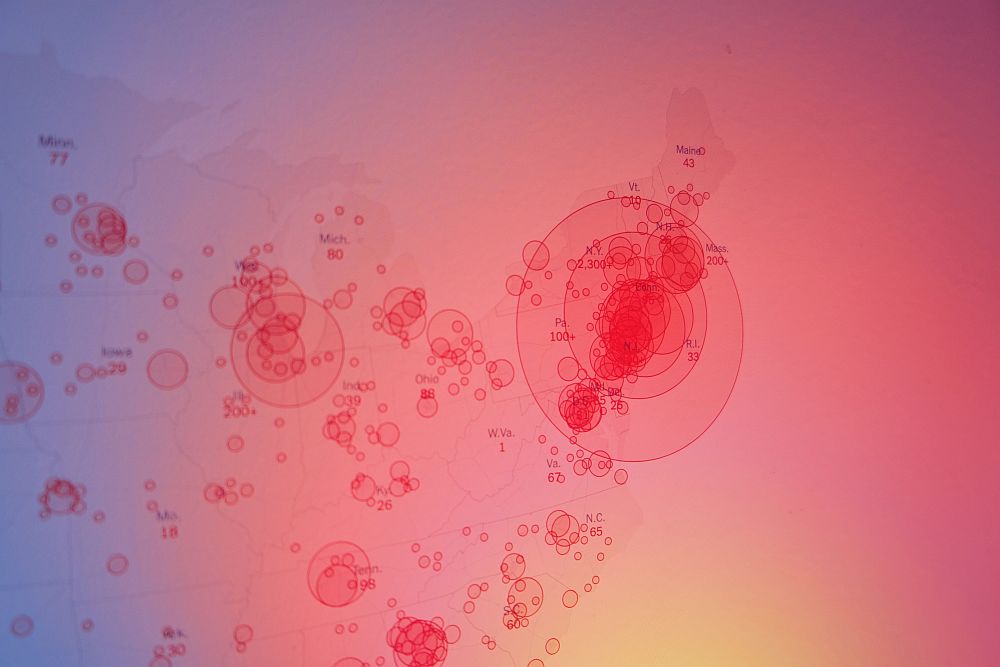 England and Wales
On March 23 the UK government announced that effectively the country was to go into lockdown to protect our health service and save lives ... Read on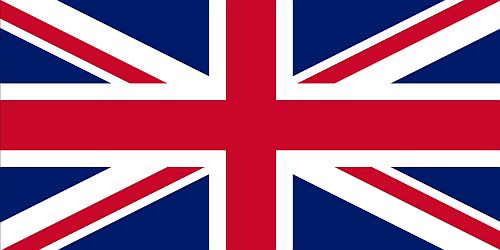 Belgium
In Belgium the Lock Down in the Prisons started on Friday the 13 th of March. It ment a period of un certanties about What was allowed and what not. After some days it became clear that the Chaplains where not allowed to have meetings of any sort. ... Read on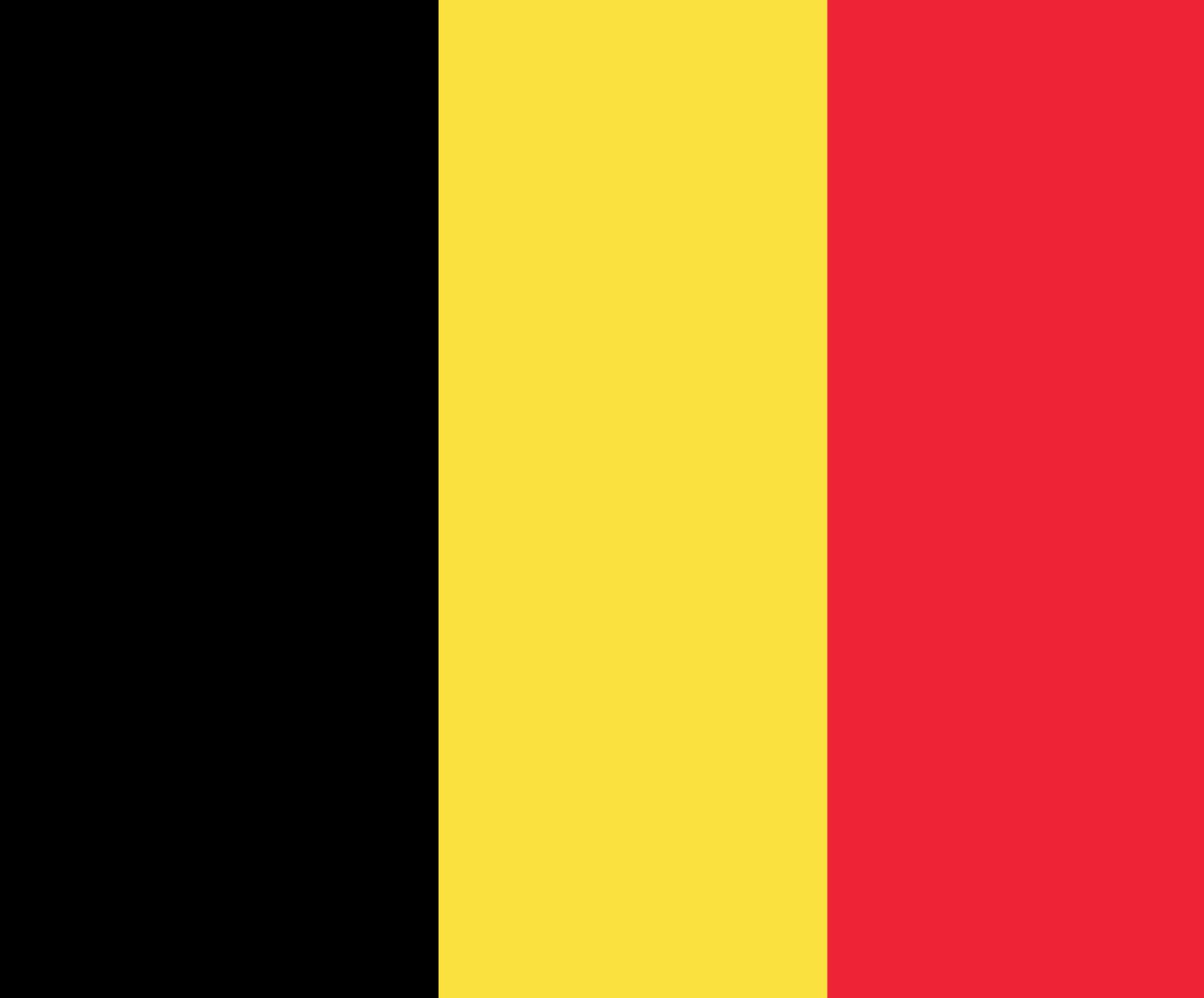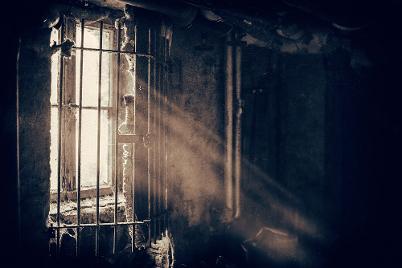 Easter Message from Mischi - IPCA (Europe) Chair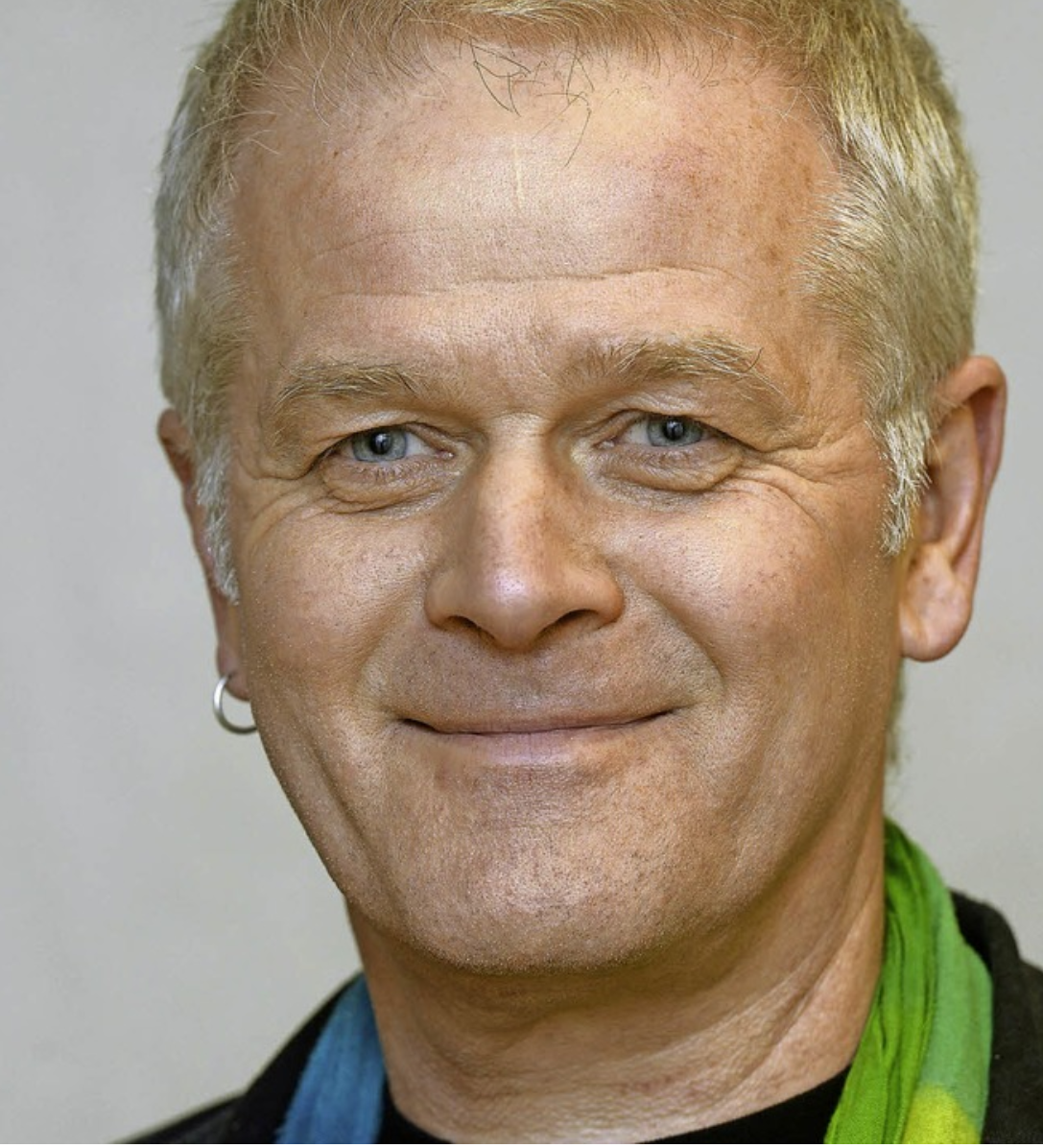 Dear Sisters and Brothers,
We know and hear and read too little about each other and the situations we have to deal with. Unfortunately there will be no IPCA meeting in this year. Therefore I would like to encourage you to write to me or to IPCA Europe about your work, the situation in your prisons, the good and the bad. We will try to share it on our website and hopefully we can advise.
I wish you, your beloved and those you care for a happy and blessed Easter.
Mischi,
Chair, IPCA Europe
Michael Philippi
Covid 19, the Coronavirus, is slowing down our world, while we prepare for Easter, to celebrate the crown of life. With this message, this greeting I don´t want to teach you either about Corona nor about Easter, I only want to share some thoughts and share our solidarity with you.
Already in March there have been riots and unrest in Italian prisons with many prisoners losing their lives. And we hear of unrest in other prison in Europe, but I think, we hear little, because, if no one dies, then the general situation for prisoners is not news-worthy. And the riots and deaths in prisons in Chile, Venezuela, Brazil and Mexico? Only when we search for this news, we find them on the internet.
This situation is a huge challenge for most of us. Weather we live in the more or the less privileged parts of Europe. Restrictions inside and outside. Concern and attendance for inmates, staff and their own beloved. And to feel the pain, that the most vunerable people in our world, the poor, the prisoners, the refugees… are forgotten, once more.
And our governments try to solve the crisis with even more nationalisms, egoisms and "emergency" laws.
Can this crisis be a chance? To more solidarity, sister- and brotherhood, more justice and equality for all human beings? Or will we raise up more "bars" between us?
Sometimes I doubt and feel with the German poet (and refugee from Nazi Germany) Bertold Brecht in his poem
The Wheel Change
I sit on the roadside slope,
the driver changes the wheel.
I don´t like to be, where I come from
I don´t like to be, where I drive to.
Why do I look at the wheel change
with impatience?
But, what about hope?
As a human being, as prison chaplain there is another word, that accompanies me for many years. It is from Dietrich Bonhoeffer, one of the few german protestant theologians in resistance to the Nazi regime. He was executed in the last days of WW II, on the 9th of April 1945. 75 years ago.
He wrote, out of his prison cell:
I believe, that God out of everything,
even out of the worst,
can and wants to give rise to the good.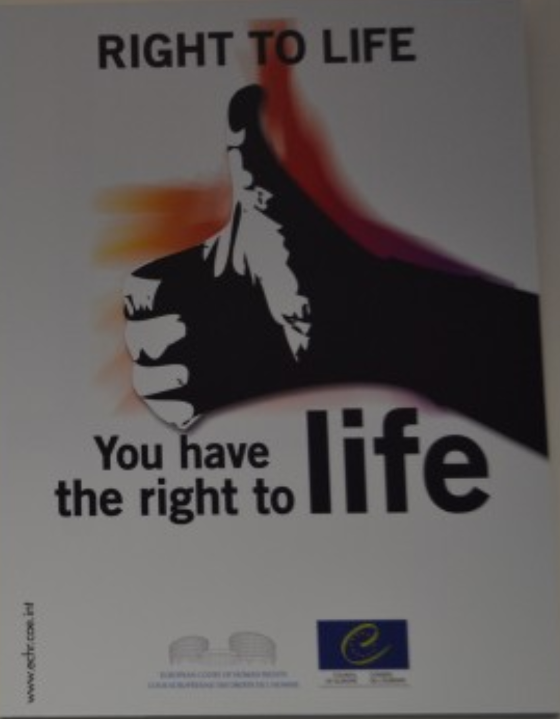 I am grateful and still feel blessed, that my faith opens my mind to discover in every disaster, in every misfortune, in every illness and therefore also in the Corona pandemic, that there is always a seed of something good; something, that can straighten us up, comforts us, make us more considerate, more human. One, who is able to look at circumstance that loom to throw us off the track, the one does not whitewash any problems, fears and uncertancies.
But the one does not loose her- or himself in the midst of it, but rather sees the dangers of epidemics, climate change, social injustice and does not perish. Therefore, in times of crises like these, what we call trust in God, is helpful. This trust can protect us from panic fears and actions, from groundlessness, from ideological virus infections like conspiracy theories, rightwing nationalisms and cold ego. Because trust in God makes us attentive to his voice. The voice that inspired Bonhoeffer and inspires us
"Therefore he needs human beings, for those all things work together for good".
God does not need those human beings selfishly. God needs them, that every new day in midst of suffering something good can arise, that we don´t loose our nerve, that we keep posture to give hopeto others.
Then Easter will come.
PostponementAnnouncement from IPCA Worldwide re Bangkok 2020
It is with the deepest regret that the IPCA Worldwide Steering Committee has decided to postpone the Eighth Quinquennial Conference 'A living Hope' scheduled for November this year 2020 in Bangkok,Thailand.
Due to current world events and the spread of the Coronavirus (Covid-19) we have taken the position that it would be irresponsible to proceed. The rapid spread of the virus has made international travel a concern in the immediate future and presents a risk to the health of our Chaplains.
As you can appreciate a lot of planning and organization for the Conference has already taken place with registrations due to be launched in the first weeks of March 2020. There has been an enormous amount of preparation undertaken by our Asian Region Representatives (especially the Reverend Sirirat Pusurinkham),a large band of volunteers and the Church of Christ in Thailand. IPCA is deeply grateful to them all and deeply saddened that we can not proceed at this time. We look to the future when we can hold our first Conference in Asia and hopefully build on the work already done.
The Worldwide Steering Committee will now turn our attention to the challenges that postponing our Conference brings to IPCA constitutionally. We will keep you regularly informed through your Regional Reps and on the IPCA WorldwideWebsite.
Please keep IPCA and your Steering Committee in your prayers. The Theme of our Conference was 'A Living Hope' inspired by 1 Peter 1-3. Let us pray fervently for 'Hope and Healing' for all who have been infected and for those who have died and their loved ones.
Pray to for a Vaccine to be available as soon as possible.
May the Grace of our Lord Jesus Christ, the Love of God and the Holy Spirit be with us all. Amen.
Rod Moore. President IPCA Worldwide.
Report on IPCA Europe Committee Meeting - Oslo October 2019
Human beings have incredible value
As we gathered together as the IPCA (Europe) steering committee in Oslo this autumn we were reminded time and again of the importance of seeing value in each other. Over the 72 hours that we were together we visited two prisons, talked with prison staff, prisoners, prison managers, attended a lecture and discussed plans for the IPCA 2022 Quinquenial conference. Arriving together on Monday we felt that we needed an algorithm to see us through, but in considering the people we met, we realised how much more valuable people are then any algorithm. This report reflects the glimpse we had of the valuable people we met.
The Prison Chaplains
We in the committee are all prison chaplains ourselves; from Ukraine, Norway, Germany, Sweden, and England. However the opportunity to meet Prison Chaplains serving in their home prisons, trying to see through their eyes was a real privilege. I am always reminded when I meet prison chaplains how extraordinary they are. In Halden Prison we heard of chaplains running programmes of retreat – 4 weeks of silent retreat with 8 prisoners based on Ignatian principles – pastoral supervision of staff, and taking the prophetic opportunity to be involved in shaping a rehabilitative culture. Our tour of Bastøy prison was led by Terje, one of our committee who is chaplain there. His approach to staff, prisoners and the prison ethos was characteristic of a priest who understands his people and the possibilities found in them. Both prisons were remarkable: Halden emphasising 'Punishment that works, change that lasts'; Bastøy 'an arena for developing responsibility'; Halden, with its image of someone desperate to get rid of the chain they are tied to ; and Bastøy with its incredible pastoral beauty. In both of these environments, one built and one used to its natural potential, chaplains continue to demonstrate value to those with whom they work.
Nordic prison chaplaincy and prison ministry conference November 2019
It is with the greatest pleasure that you are invited to this year's Nordic conference in Finland in November. The conference will be organized by the Evangelical Lutheran church of Finland/National church council and the Criminal sanctions agency/Central administration unit – and hosted by the National board for prison ministry and prison chaplaincy.
The conference program includes some of the fundamental themes for prison ministry and prison chaplaincy: Right to religion in prisons and the international/national guide lines for that; Prisoners' religious needs and needs for pastoral care; Practice of religion in prisons and prison chaplaincy in Nordic countries, The role and status of prison chaplain in prison; The ethical challenges for prison chaplaincy and prison ministry; The multicultural and multireligious environment's effect on prison ministry and prison chaplaincy
Christian Prison Chaplains to convene in Bangkok for 'A living hope' in 2020
The International Prison Chaplains' Association is preparing its eighth Worldwide Quinquennial Conference, to be held in Thailand
Everyone in today's world is in need of hope – and prisoners across the globe are no exception. To address this need, the International Prison Chaplains' Association, founded in 1985 at the World Council of Churches' ecumenical institute in Bossey, Switzerland, has made hope the theme of its eighth Quinquennial Worldwide Conference, for which preparations are now underway in Thailand.
In mid-August, members of IPCA's Worldwide Steering Committee met in Bangkok to continue planning for the Conference, to be held at the headquarters of the Church of Christ in Thailand, Ratchatewi District, Bangkok, from November 5-10, 2020. During their three-day session, the team met with the Board and staff of CCT, local church leaders, Christian broadcasters CGNTV, and representatives of various church organisations who will be providing practical support and volunteers for the event.
IPCA VIII will be an opportunity for prison chaplains to share their experiences, challenges, and aspirations, hear about conditions in prisons across the world, benefit from talks by leading experts in justice, rehabilitation, and pastoral care, and learn about IPCA's ongoing work as a recognised United Nations NGO. While IPCA is a Christian organisation, its conferences are open to chaplains of other faiths; government and judicial officials are invited to attend a formal opening ceremony.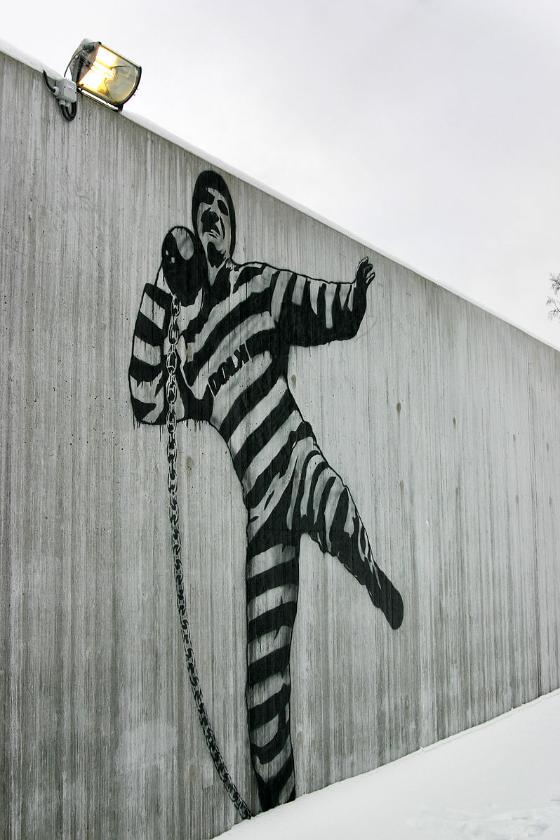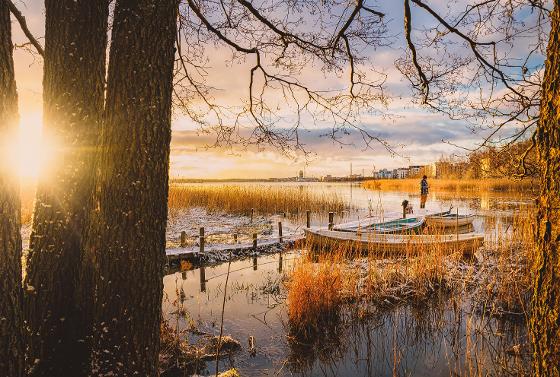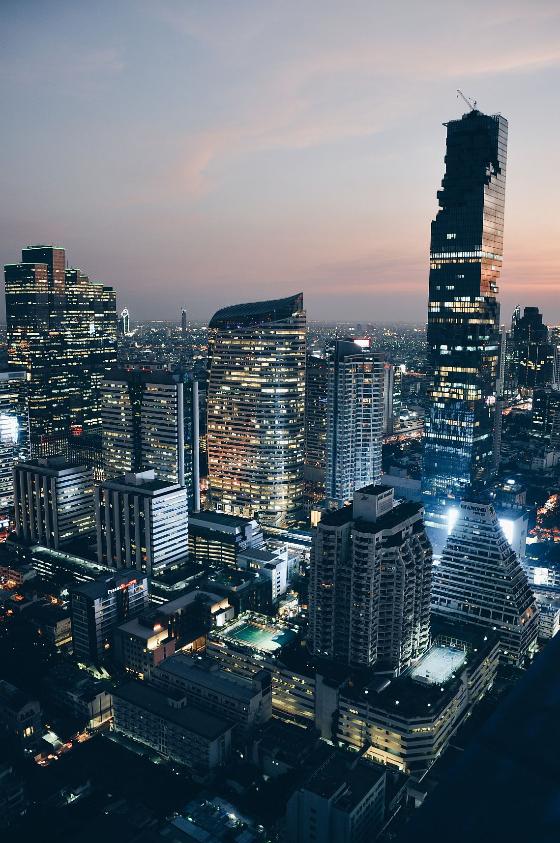 Report on IPCA Europe Committee Meeting - Vienna May 2019
It really is such a blessing when brothers and sisters dwell together in unity. All the more so when we gather from as far North as Bergen, South as Kyiv, West as Rennes, and East as … well that would be you again Viktor in Kyiv! Added to that our Lutheran, Baptist, Independent Church, Orthodox and Salvation Army denominational differences, it is soon obvious why, even in a gathering of the IPCA Steering Committee our rich cultural and religious diversity requires fellowship inspired and created by the Holy Spirit. And this is exactly what we, as the IPCA (Europe) steering committee experienced when we met for 72 Hrs in Vienna in May.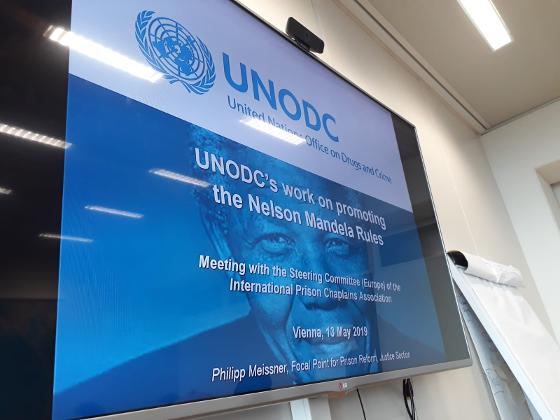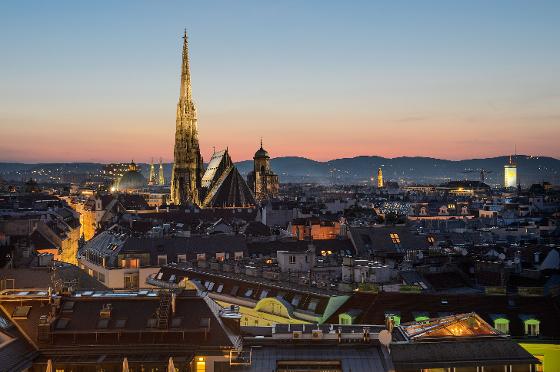 IPCA Steering Committee explore issues with UN in Vienna in run-up to Crime Commission
The IPCA (Europe) Steering Committee met with officials from the UNODC (United Nations office On Drugs and Crime) at the Vienna International Centre in the week ahead of the Commission for Criminal Justice and Crime Prevention (CCJCP). The afternoon exploration, with Prison Chaplains from Germany, Norway, England, France and Ukraine allowed in-depth conversations between IPCA and key UN figures in the development and dissemination of guidelines encouraging the international practices of safe, decent imprisonment. The IPCA (Europe) committee was able to benefit from the expertise of those engaged on a global level. Four key topics were discussed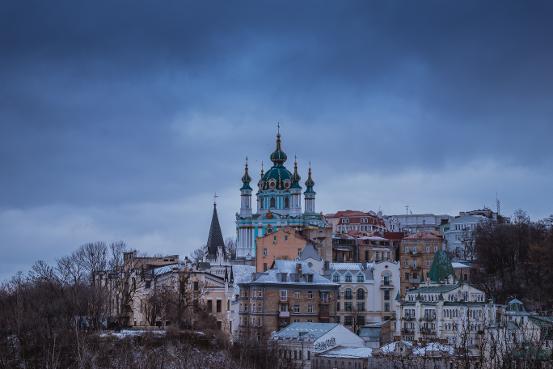 Kiev April 2018

Faith in Justice: from sentence to community
On April 24-27 2018, IPCA Europe organised an Interim Conference in Kiev, Ukraine. Some 60 delegates from 16 countries took part with sessions in the conference centre, Ukranian Parliament and others at the Justice Ministry. The conference also included a visit to a prison in Kiev.
The event was a way of supporting chaplains in Eastern Europe and more particularly in Ukraine, as well as providing prison authorities with chaplains' perspectives on criminal justice systems.
Cambridge 2017

Faith and trust in prison
TUESDAY 12TH – FRIDAY 15TH SEPTEMBER 2017
at Magdalene College, Cambridge
The quinquennial conference of IPCA Europe, with presentations on the theme by Speakers included Magnus Abrahamson, Irene Becci, Andrew Coyle, Alison Liebling, Ann Power Ford, Rod Moore, Rowan Williams, Richard Moth, and Michael Kavanagh, Tony Bottoms, and Tariq Mahmood,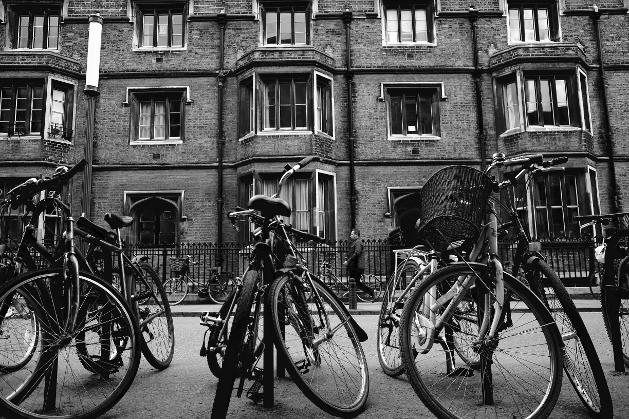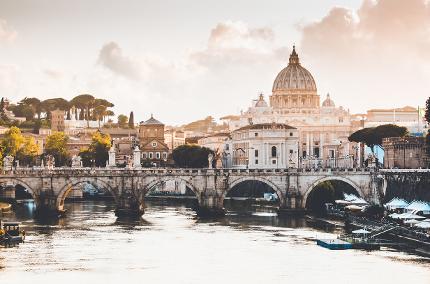 Rome Feb 2016

Minorities in prison, inside, isolated and alone
29 February - 3 March 2016
48 Prison Chaplains from 19 countries assembled at the Waldesian Theological Seminary for an interim conference in Rome. Chaplains from Christian Churches and traditions were joined by Muslim and Sikh colleagues from the UK with meetings to consider the diversity of issues facing minorities in prisons across Europe.

The conference produced a conference statement, and was concluded with a sermon presented by IPCA Worldwide committee member, David Buick.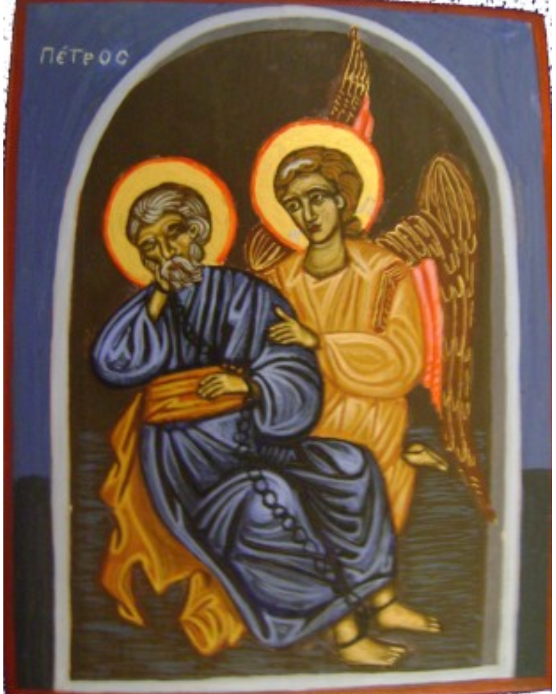 Prayer Day

Every year, 25 August, IPCA celebrates the Global Day of Prayer for Prison Ministry. IPCA has produced resources to help you encourage prayer for those engaged in Prison Ministry in English, Swedish, and French.